On April 24, Microsoft Silicon Valley (@MicrosoftSV) and Bay Area Girl Geek Dinners invite you to enjoy an evening of great food, cool schwag and great conversations!
Check out Microsoft's new Technology Center. See how Skype is using machine learning algorithms to enhance their user experience. Meet our keynote speaker, Julie Larson-Green, CXO, along with other women at Microsoft who will share lessons learned throughout their careers!
Microsoft will also be sharing more information about June's Codess engineering forum event (@codessforum).
Microsoft Girl Geek Dinner Agenda
5:30pm-6:30pm: Check-in, networking, heavy appetizers and drinks
6:30pm-7:30pm: Tech talk, keynote, fireside chat
7:30pm-9:00pm: More networking over desserts


Microsoft Girl Geek Speaker Bios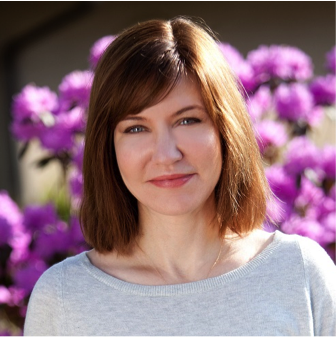 Julie Larson-Green, Chief Experiences Officer
Julie is the Chief Experiences Officer of the My Life & Work Team, which is a part of Microsoft's Applications and Services Group. She previously led the Devices and Studios group with responsibility for all hardware development including Xbox, Surface and accessories. She also oversaw Microsoft Studios, which includes development of games, entertainment and premium content experiences for all devices across the company. In her 20 years at Microsoft, Julie has also been involved in defining products and customer experiences that touch more than a billion people, from developer tools in her early years to multiple versions of Internet Explorer, Office and Windows. In each role, she has balanced breakthrough design, such as the Ribbon in Office and the full redesign of Windows from the chipset to the experience, with a deep understanding of current customer needs and expectations. Julie led the product planning, design and delivery of Windows 7, Windows 8 and Windows 8.1, including the transition to a more collaborative cross-company rapid development and updating process. Her leadership responsibility extended from program management, design, research, development and testing across all international releases of Windows to Internet Explorer, Windows Services and Microsoft Surface. Julie earned a bachelor's degree in business administration from Western Washington University, and a master's degree in software engineering from Seattle University. A native of Washington state, she lives there with her husband and two children.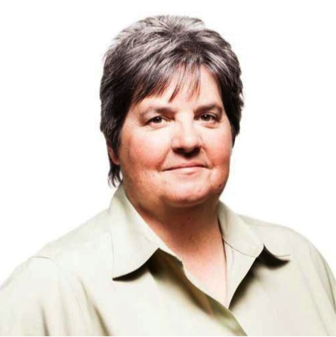 Lisa Brummel, EVP Human Resources
Lisa is the executive vice president of Human Resources at Microsoft and has led Human Resources at the company since May 2005. Lisa joined Microsoft straight from university in 1989. Since then, she's held a number of management and marketing positions across Microsoft's consumer, hardware and productivity businesses. For eight years prior to joining Human Resources, Lisa served as corporate vice president of the Home & Retail Division where she was responsible for overseeing worldwide development and business strategy for consumer hardware, software and Macintosh products. Lisa earned a bachelor's degree in sociology from Yale University and a master's degree in business administration from the University of California, Los Angeles. She is co-owner of the WNBA franchise Seattle Storm and is active in charitable ventures associated with Hopelink community services, the University of Washington Medical Center, Yale University and the Women's Funding Alliance.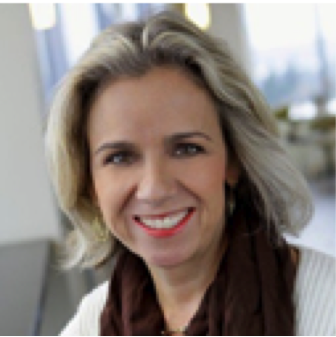 Nancy Holliday, VP US Services Sales
Nancy has 30 years of management, technical and sales experience. Currently, she runs sales for the US Services Subsidiary, approaching $2 billion in size and representing over 50% of the Services business for Microsoft, globally.  This includes commercial, public sector (Federal Government, State & Local Government and Education) and the breadth (small and medium businesses) markets. Nancy holds a BA in Mathematics/Computer Science from Stephens College and an MA in Management Information Systems from George Washington University. She studied in England during her 3rd year of undergraduate degree at Oxford College and Cambridge College. Nancy is a proud mother of a girl and twin boys.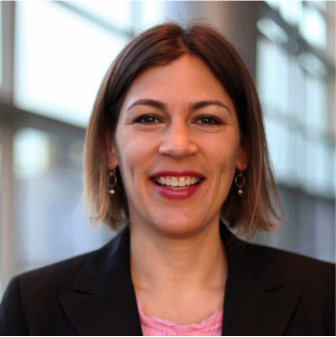 Lori Fazeli, Partner Sales Executive
Lori has over 18 years of technology experience in the San Francisco Bay area with roles from helpdesk technician to DBA, sales engineer and sales representative to partner manager.  She is currently a Microsoft Dynamics Partner Sales Executive responsible for growing a portfolio of top Dynamics CRM partners with a focus on Professional Service industries. A native of New Jersey, she graduated from the University of Wisconsin – Madison with a B.S. in Sociology and African American Studies.  She moved to the San Francisco Bay Area promptly after graduating because she was tired of slipping on ice every winter.  With her husband Jeff, she has three children, Dariush and Arianna, twins who are seven and Minou who is five and a half.  When not at work, you can usually find Lori and her family in North Lake Tahoe enjoying the great outdoors.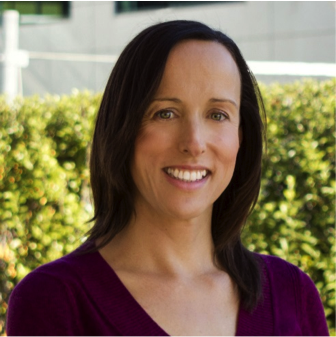 Karen Leonard, Director, Xbox Console Development
Karen leads the Xbox Console Development team at Microsoft's Silicon Valley campus, managing a team of electrical engineers who work on building the current and future hardware of Microsoft's best-selling entertainment platform. Over her 12 years at Microsoft, Karen has been behind a number of major launches, first on Microsoft's TV products and Xbox. She took a management role in 2006 for Xbox 360 and other related products. Her team's focus is on product designs for high-volume manufacturing that make Xbox a profitable business for Microsoft. Karen holds a bachelor's degree in Computer Engineering from the University of Waterloo in Canada, and lives with her husband and 2 children in Mountain View, CA. Read more about Karen.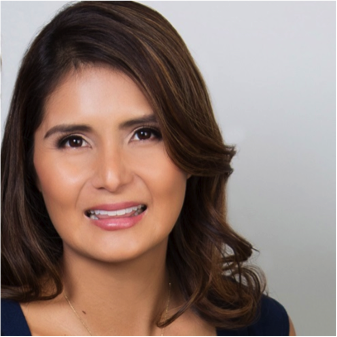 Lilian Rincon, Group Program Manager, Skype
Lilian is the Group Program Manager of the globally distributed indirect monetization portfolio of products at Skype.  As the leader of the indirect monetization portfolio, she has driven and empowered her globally distributed teams to build Skype products that have grown new revenue for Skype from $0 to over a hundred million dollars in under 2 years.  She has done this by instilling in her team the principles to always carefully balance user experience with monetization.  Additionally she has focused Skype's monetization efforts in three areas: innovative native monetization products, IAB standard advertising and targeting placements, and consumer to business monetization products that delight and prioritize users.   Prior to Skype, Lilian played a major role in the ideation and creation of the Microsoft Creative Asset Management Platform, the editorial platforms for Bing Ads, and in local monetization platforms for Bing mobile.  Before Microsoft Lilian was a developer for Crystal Decisions (Business Objects) in Vancouver, BC where she led in the creation and management of the Office integrated reporting products as well as in the creation of the first Shanghai and Bangalore engineering centers.   She completed her BSC in Computing Science from Simon Fraser University with honors. In her spare time Lilian is a new mother, is learning how to work with sleep deprivation, and is a member of the Microsoft Silicon Valley Women's board.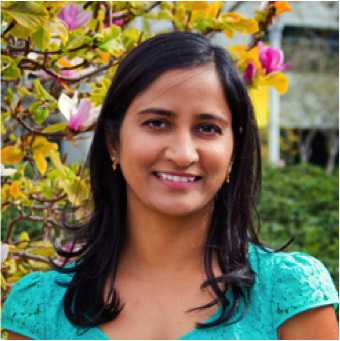 Saila Talagadadeevi, Sr. Architect, Skype
Saila is a Big Data Architect at Skype. Saila has Masters in Electrical Engineering. She is working on Skype Ads and Targeting and Skype Graph Search. Saila's expertise is in Machine Learning, NLP, IR, Social Network Analysis, and Big Data. Read more about Saila.

Use hashtag #MSFTGGD to follow the event online and learn more about Microsoft Silicon Valley at www.microsoftsiliconvalley.com.