Big Data Business Intelligence – More Than Just a Pretty Face
Come meet the women of Platfora who are turning big data visualizations into more than just a pretty face at the Platfora Girl Geek Dinner on

Wednesday, September 4

in San Mateo, California! Join fellow girl geeks for some food, drinks, and big data conversations. 
Enterprises are being inundated with clickstream logs, social media streams, gaming records, and machine-generated sensor data. Visualizations are a vital tool for making sense of it all because they keep people at the center of the decision-making process.
Platfora's software brings data (especially big data) to a human level. We allow users to tap into their innate perceptive abilities to detect patterns, trends, and outliers by putting data into context through our end-to-end business intelligence tool for Hadoop.

Twitter hash tag for the event: #PlatforaGGD
Platfora Girl Geek Dinner Agenda:
5:30pm – 6:30pm: Registration/Networking/Food
6:30pm – 8:00pm: Panel Discussion, Demo and Audience Q&A
8:00pm – 8:30pm: More Networking!
Platfora Girl Geek Bios: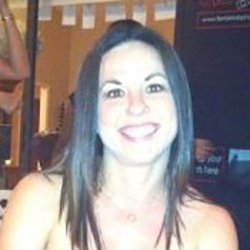 Denise Hemke (Director, Engineering)
Denise is a Florida transplant and got interested in engineering due to an uncle that works at NASA in Titusville, FL. She has always been interested in full stack development and is an advocate of creating simple yet powerful user interfaces, continuous integration, and devops – "Automate all the things!". Denise is passionate about agile development practices and building autonomous, effective teams. At Platfora, she manages the frontend and application teams. Prior to Platfora, Denise worked at Salesforce.com, HSBC, and AT&T. She has over 12 years of experience in developing and managing large scale reporting & analytics, monitoring & management, debugging utilities & services, and productivity tools. You can find Denise on Twitter at @dhemke78.
Daria Hutchinson (Sr. Manager, Technical Publications)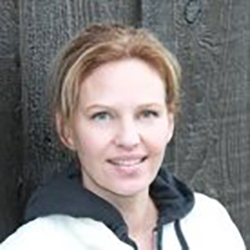 Daria loves that 'ah ha' moment of learning something new, which is why she made the switch from retail to technical writing over 15 years ago. She has boot-strapped technical publications for four start-up companies, and has written all types of technical prose (and the occasional technical Haiku) including user guides, training curriculum, instructional videos, white papers, and online help systems. She graduated from San Francisco State University with a bachelor's degree in English, a minor in Technical and Professional Writing, and a certification in Web Development.
Sive Kavanaugh (Senior Program Manager)
Sive is passionate about execution. She is a Senior Program Manager with over 15 years of hands-on experience in managing software development projects in both startups and large enterprise environments. She has been successful in leading cross-functional, local and off-shore teams to deliver on highly complex projects with excellent communication and relationship management skills, and core project management best practices. Sive graduated from UC Davis with a bachelor's degree in Computer Science.